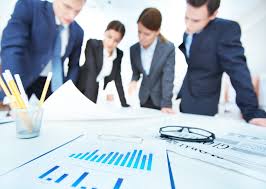 In a world where we are surrounded by billboards, video clips, and endless marketing campaigns, how can companies separate themselves from the masses?  Many have focused all their attention on Digital Marketing.  However, below the surface, there still remains a highly productive and cost-effective method for reaching the masses, TV Media Advertising.
For those Law Firms looking to increase their caseload and get their phone ringing more often, it may be worth a second look.  We've uncovered 7 ways to make your TV Campaign a home run.
The Power of TV Media Advertising
Research all TV Stations
It's grunt work but there are usually 5-6 worthwhile stations in every Market. If you don't look, you could miss out on some of your best results.
Get to know your Sales Reps
You may not think this is important but no matter how great the programming and pricing if you can never get a hold of your sales rep, it's not worth your time.  When you find a sales rep that goes the extra mile, you'll work hard to keep that person around.
Negotiate, Negotiate, Negotiate  
No price is set in stone.  Especially if you commit to a long-term or high-value media buy, sales reps will lower prices for you.  You have leverage, use it.  If you are willing to risk being pre-empted you can get prices even lower, it's a gamble but if it works the payoff can be huge.
Understand the Four Seasons
Wintertime people are inside watching TV, spring and summer they are outside, Q1 prices are usually cheapest, so go big in Q1.
Decide your Measure of Success
How many cases you book, right?  Remember, Quantity drives Quality.  Cases booked will vary but steady call flow will lead to your big time cases.  Keep in mind you have a budget to stick to, so you may hit your call goal but if you're at 200% spent, you did not do as well as you think.
Keep a Paper trail
As you work in multiple cities and markets, it is easy to lose track of your media buys. Creating a system to track all of this will save you from a lot of headaches and confusion, especially when it comes time to pay the bills.
Constantly Watch your Markets
TV Media buys are like having kids; always keep a close eye on them and the payoff will be well worth the extra effort.  There are millions of unpredictable factors that can come into play, the more often you can track your results the quicker you can see if a buy is working or not.
If this seems like too much extra work or it is simply beyond your wheelhouse of skills, you may want to consider a TV Media Advertising company such as The Lawyers Group. Outsourcing to a company who has a proven expertise frees you up to focus on your strengths.  What could you gain from a successful TV Media Campaign in 2017?
Let us show you how we can help you grow your law firm by putting marketing to work for you. For more information, contact us here or call toll free at 877-614-5678.