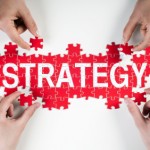 Marketing a law firm effectively is the key to growing your practice. This fact is especially true for a personal injury law firm. Unlike other legal practices who have repeat clients, such as those who practice corporate or real estate law, the vast majority of personal injury clients only file one lawsuit in their lifetimes. Therefore, a personal injury attorney must constantly work to attract new injury victims to the firm. Developing a comprehensive marketing plan to garner this business is vital to your caseload. TV commercials for lawyers are the most effective form of attorney marketing advertising in today's competitive environment. Any firm wishing to maintain or increase their business should strongly consider television as a primary advertising medium.
Why Advertise a Personal Injury Law Firm on TV?
Some attorneys have avoided television advertising for various reasons. Many of these reasons are based on common misperceptions. Here are the facts that debunk the myths:
Myth:
"Lawyer advertising on TV is too expensive. My firm cannot afford to produce and run TV commercials in my market."
Fact:
The group advertising program of Lawyers Group has drastically reduced the cost of marketing a law firm on television. By pooling the resources of hundreds of law offices across the U.S., production costs are shared, and group buying power allows us to negotiate the lowest ad rates possible. Now even a small personal injury law firm can afford the benefits of advertising on television.
Myth:
"Other forms of attorney marketing are less expensive, so I will come out better in the end if I don't advertise on TV."
Fact:
Some forms of lawyer advertising, such as the Yellow Pages, can actually cost more than running tv ads in your market. Besides, your focus should be on the net return on your advertising dollars. Placing ineffective print ads that do not make your phone ring will result in less income for your firm, and could actually end up costing you money. In our experience at Lawyers Group, most personal injury law firms not only recoup the money they invest in running tv commercials, but they see a substantial profit on their advertising dollars.
Myth:
"TV commercials for lawyers are frowned upon. I don't want the American Bar Association to look down on my firm."
Fact:
The ABA released a comprehensive study on attorney marketing, in which they concluded that legal advertising does not tarnish the image of lawyers. In fact, the study touts the benefits of legal marketing, stating, "…it is clear that advertising is a major factor in the delivery of legal services, especially to the poor."
Myth:
"If I spend my advertising budget on TV, I will be putting all my eggs in one basket."
Fact:
When you join Lawyers Group's attorney marketing program, you become part of a modern, comprehensive, targeted personal injury lawyer advertising campaign that incorporates television commercials, organic and paid Internet leads, pay-per-click advertising, and mobile device ads to deliver the lowest cost per call and cost per case in the industry.
To learn more about marketing a law firm through affordable television advertising, contact us here or call Lawyers Group today at 1-877-614-5678.