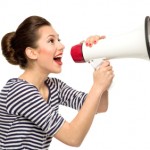 The United States Supreme Court decision in the 1977 Bates v. State Bar of Arizona case upheld the right of lawyers to engage in attorney TV advertising. Since that time, television advertising has become an invaluable tool in marketing a law firm, especially in the personal injury field.
Television commercials are the most effective form of attorney advertising for a personal injury law firm. Unlike Yellow Pages ads, print media, and other passive forms of marketing, TV advertising actively reaches out to injury victims who are watching television in their hospital beds or living rooms while recovering from their accidents. Television commercials deliver a strong call to action to potential clients, prompting them to pick up the phone and call your personal injury law firm. TV commercials are such an effective form of attorney advertising because they target the demographic that is least likely to already have a lawyer, giving you the best chance of obtaining those potential cases.
However, many small injury law firms do not take advantage of the effectiveness of TV advertising because they believe they cannot afford to compete with the larger firms that have huge advertising budgets. This is a real concern, as there are now law offices with literally thousands of lawyers and staff members spread across the country. Personal injury attorneys in small firms also worry about the high costs of producing and running customs ads in their local TV markets.
Luckily, there is a way that your personal injury law firm can utilize high-quality television commercials as a part of your overall marketing plan without breaking your budget. The secret is group attorney advertising.
The Power of Group Attorney Advertising On Television
For over 30 years, Lawyers Group has made marketing a law firm on TV easier, more economical, and more profitable with its unique group attorney advertising program. Here is how the program works:
Hundreds of personal injury law offices from across the U.S. pool their advertising dollars together and share the cost of the production of professional quality television commercials
An expert team of media buyers use group buying power to get the lowest possible cost for air time
The commercials run on popular national cable television channels, as well as in local markets
The calls are routed to the participating lawyers in the caller's home area
Each participant in the program gets a proportional percentage of the leads generated in their geographic area from this effective, targeting form of TV advertising
Pooling your resources with hundreds of other firms across the country drastically reduces the cost of TV advertising while increasing your caseload. Not only can this form of advertising easily pay for itself, but it often generates substantial profits for participating attorneys in the program. Now nearly any personal injury law firm can reap the benefits of TV advertising, thanks to the power of group attorney advertising.
To find out more about growing your personal injury law firm through affordable television commercials, contact us
here
or call Lawyers Group today at 1-877-614-5678.