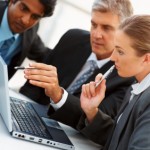 Whether you just passed your state bar exam and are ready to hang out a shingle, or you are leaving your current law firm to step out on your own, starting a personal injury law firm can be exciting and rewarding. However, opening any small business is a complicated undertaking. Not only must you deal with the nuts and bolts issues of setting up shop, but you also need to comply with your state's bar rules, local laws.  And, not to be overlooked, is how important it is to develop a legal marketing plan that will let you grow your client base.
But before you are ready to take on clients, you will need to take care of a lot of nitty-gritty details to get your business up and running. There are many good articles on the Internet about how to set up a small business and about starting a personal injury law firm in particular. It is recommended that you reference several sources for a more comprehensive understanding of the process, which is beyond the scope of this short article. This checklist will serve as a reminder of many of the important things you need to do when starting a personal injury law firm.
The Basics of Starting a Personal Injury Law Firm
You will need startup capital. If you do not have it, you may need to arrange for a business or personal loan, or partner with other attorneys.
You will almost certainly need to obtain a federal Employer Identification Number (EIN) from IRS.
Check local laws for licensing requirements.
Decide on your business structure, including filing for incorporation.
Contact your state bar to make sure you comply with its rules and regulations.
Speak with an insurance agent about your malpractice, liability and property insurance needs. Some companies offer a bundled package geared to law firms.
You will need a business bank account, hopefully one that will extend you a line of credit for your early days of low cash flow.
Hire an accountant.
Starting a Personal Injury Law Firm: Setting Up Your Office
Some lawyers choose to work from home, while many open an office. Location is critical, but be sure you choose an office you can afford until your business is profitable.
You may want a post office box if you plan to move shortly.
Establish accounts with power companies, phone service and Internet providers.
Lease or purchase furniture.
Set up an account with an office supply service. Have business cards and letterhead printed.
Get the most powerful computers, server and printer/copier you can afford.
In today's day and age, you need a website. Get a professional to design your site.
Hire the best help you can. They will make your job easier and let you concentrate on practicing law.
Set up accounting, billing, filing, and other office procedures.
Building Your Clientele
After starting a personal injury law firm, you obviously need clients to stay in business. If you moved from another firm, some of these clients may come with you to your new firm. But you will constantly need new cases. Speaking to colleagues about referrals is helpful, as is networking in profession associations.
The most important aspect of making your new law firm successful is your legal marketing plan. The days of placing a Yellow Pages ad and waiting for the phone to ring are long gone. Lawyers Group's group legal advertising program is a comprehensive plan incorporating television advertising, Internet leads and mobile device ads to get your firm the most clients for the least money. By pooling the resources of hundreds of law firms across the country, we provide the lowest cost per call and cost per case in the attorney marketing industry.
If you are serious about starting a personal injury law firm, contact us here or call Lawyers Group at 1-877-614-5678.